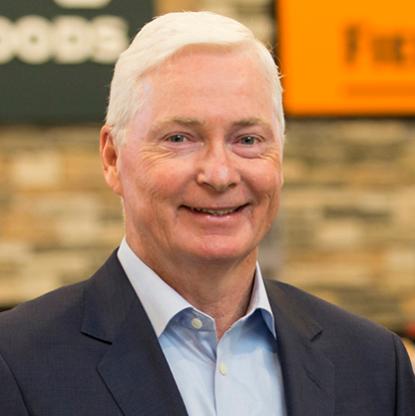 Profiles in Courage: Edward Stack
Edward Stack
Edward Stack is the CEO of Dick's Sporting Goods, a business he inherited from his father in the 1980's, and one which he built into a multi-national sporting goods powerhouse over the past 30 years. Dick's Sporting Goods sells all manner of sports-related goods, including athletic apparel for every sport, gym equipment, sports equipment, shoes, and guns. The last of that list is what has earned Mr. Stack a place in our Profiles in Courage series.
In the wake of the recent Parkland school shooting, Dick's Sporting Goods announced it would ban the sale of assault-style weapons in its stores, as well as raise the age limit for buying a gun in their stores to 21.
In an interview with Good Morning America, Mr. Stack, "Based on what's happened and looking at those kids and those parents, it moved us all unimaginably."
His decision to ban assault-style weapons from his stores and raise the minimum age to purchase a firearm made headlines across the world. Whatsmore, his company set an example that others followed soon thereafter. Several national chains that sell firearms announced similar changes to how they sell guns. Most notable among them was Walmart.
"It came to us that we could have been a part of this story,'' Stack told the New York Times. "We said, 'We don't want to be a part of this any longer.' "
NeverAgain.com salutes Edward Stack for his brave decision, and for his support of the #neveragain movement.